Description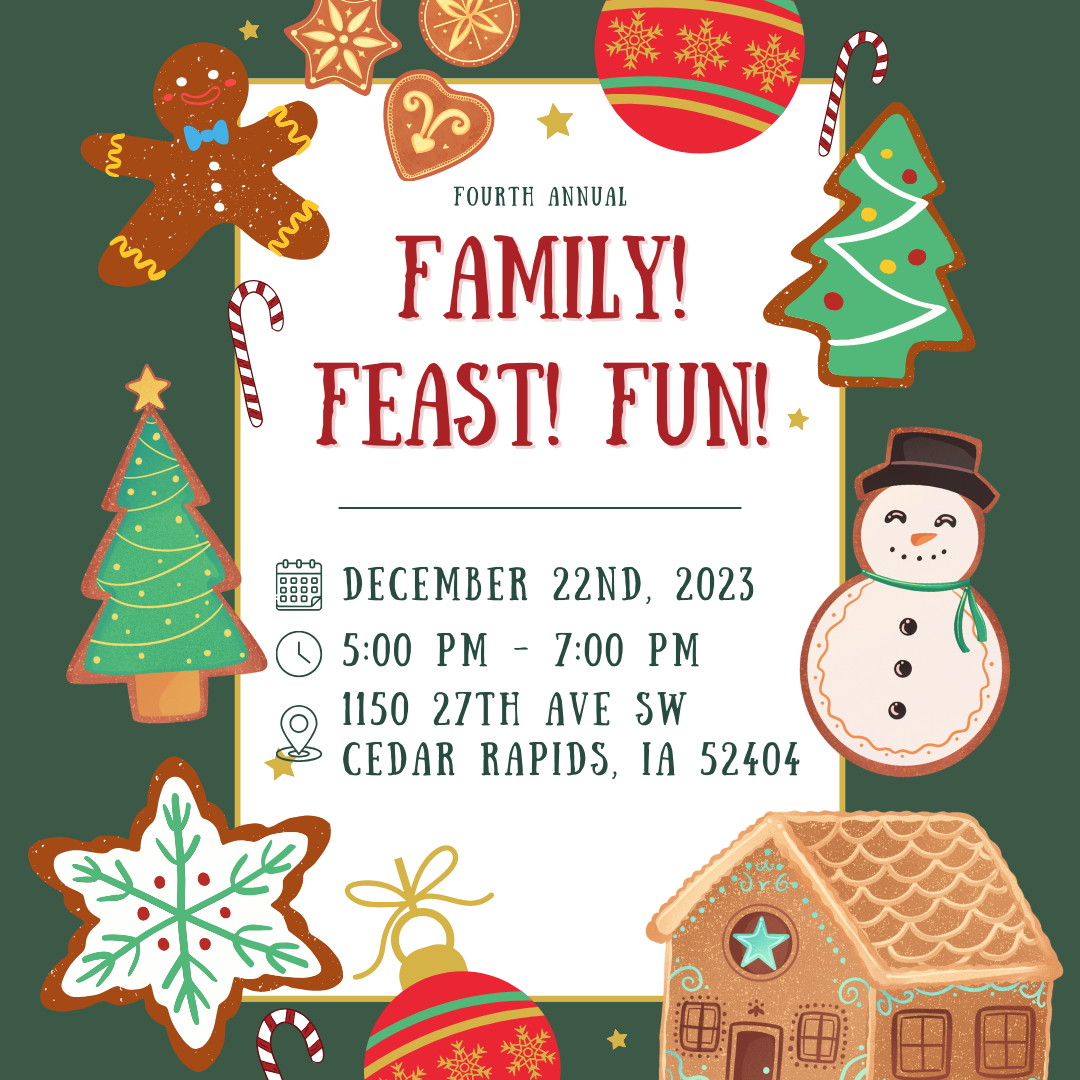 Family! Feast! Fun! is a Together We Achieve community program to provide a holiday meal for a family of four.
The meal is unprepared and allows the family to bond while enjoying the fun of preparing the meal together.
Family! Feast! Fun! Holiday Dinner distribution:
December 22nd, 2023
5:00pm to 7:00pm
1150 27th Ave SW
Cedar Rapids, IA 52404
Registration November 15th through December 17th, or until full, and is limited to the first 500 households.
Registreation is limited to one (1) per household.